About Optimum Fuel Services Inc.

"Optimum Fuel Services Inc. is a fuel delivery service which provides customers fast, friendly service at the best price possible."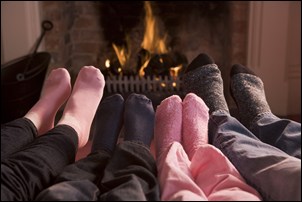 "Your comfort matters to us!"
I'm, Lawrence Brown Sr., President of Optimum Fuel Services Incorporated. I've been involved in the fuel delivery business for over 24 years. I worked for a local heating oil company in Hampton, Virginia, starting out as a delivery driver and soon became the manager.
During that time I built good customer relationships by being reliable, trustworthy and dependable. Simply put... I focused on giving "top notch" service!

When the heating oil company I worked for was sold, I saw an opportunity to start my own company. When some of the former customers I serviced found out, they decided to follow me to continue receiving the level of service they had become accustom to. Those "loyal customers" formed the foundation of Optimum Fuel Services.
But I'm not alone in this venture. I have the help and support of my family. They work hard to keep things running smoothly in the background so that you have a "positive experience" with our service.
Although, Optimum Fuel Services was started in 2011 and is a young company, the years of experience I have within the industry... combined with other family members years of experience of running and owning other successful businesses... gives us the skills and backing necessary to make this business a success!
But most of all what has made this company a success are the customers who have come on board over the years and have continued to stick with us year after year. We truly appreciate your loyalty. 
If you are new to oil heat or you are thinking of changing from your current supplier... I would like the opportunity to serve you. So please don't hesitate to consider my services. 
We look forward to serving you!

Our Vision, Mission And Values for Optimum Fuel Services

As a family owned business...
Our Vision is that we provide our customers with fast, flexible service.

Our Mission is to keep our customers comfortable and commercial customers productive at competitive rates.

Our Values are based on the fact that "we serve our customers the same way we want to be served". Courtesy, honesty and transparency is the core of our business.
What it takes to provide good customer service when it comes to delivering fuel...

We feel the list below are attributes that are necessary in order to have a successful oil delivery business...

Make sure your customers' needs are a top priority. Don't ever treat them like you are doing them a favor. They must see that you genuinely care about them and show them due respect.
Fill their need for fast service at a good price. This will keep your customers happy and they will stay loyal to you. Offer them value by being willing to go the extra mile to take care of their needs.

You don't need complicated contracts and agreements to lock in and tie customers to you. "Will call" customers don't sign contracts because they like the freedom to call who they want, anytime they need to, which is not the preference for most heating oil companies. But I have found that "will call" customers will continue to do business with you for many years, as long as your service is fast, flexible and priced right!

Customers want to be treated courteously. It's a shame that what use to be a rule is now rare. Being courteous and friendly is an important part of customer service that you can't overlook. Customers appreciate the efforts made to connect with them in this way.

By being dependable and trustworthy some of my customers think of me as a friend. This is the ultimate goal I would like to have with every customer.

Optimum Fuel Services Inc. is a family owned business. Together We have over 48 years combined business management experience from operating other businesses.
"Be assured that we will continue to take a personal interest in you, making sure you are happy with our service."

So to our current and future residential and commercial customers, you can expect to receive top notch service at a fair price, because from our experience this will always be a winning combination!
Certifications

Virginia SWAM Certified Company

Virginia DBE Certified Company

Fuel Assistance Vendor
Citizens Energy Vendor