Hampton Lawn Care Services Provider Optimum Fuel Services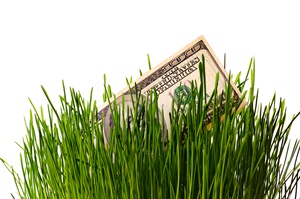 "Affordable lawn care is available at Optimum Fuel Services"

Are you living in Hampton, Newport News, Yorktown or Poquoson Virginia and need lawn care services?  At one time it used to be that hiring a lawn maintenance company to mow your lawn was considered a luxury. But not anymore!
Most people have busy lives and value their time and don't want to spend it doing chores like mowing the lawn. They want to spend time doing things that really matter to them.
If this sounds like you… then the lawn services offered by Optimum Fuel Services are perfect for you! We make the transition easy from doing the lawn yourself, to hiring someone to do it for you.
Why Choose Our Lawn Maintenance Services?
We provide NO CONTRACT LAWN CARE SERVICES.

No contracts locking you in for a specific amount and time frame.

You can get temporary grass cutting service.


Start and stop services when you want.

We allow you to call when you need to or we can schedule you.

"It's our mission to have you experience what Optimum Lawn Care is all about."
We feel that if we do a great job you will stick with our services and not see a need to change. We work hard to keep you happy.
What We Provide

We provide basic lawn mowing services for those who want to keep things simple. Nothing complicated. No contracts. No hassle. We simply maintain your yard.
Lawn mowing
Edging
Clean up flower beds
Trim bushes and hedges
We also provide additional lawn maintenance services...
Will You Have To Buy Other Lawn Services?
No you don't. If you are like most people when you first start something new, you don't want to be  sold extra services you really hadn't planned for, like a new landscaping design or a chemical lawn treatment plan.
If you want to start out simply just having someone do what you have been doing to keep your lawn looking good, this is what Optimum Fuel Services will do!
"Life is just too short to not take every opportunity to enjoy spending time with family and friends or even just relaxing."
So here is what you can do…
Don't pull out your lawn mower this summer. Get rid of that time consuming chore of mowing your lawn. Use our lawn care services this summer. We will keep your lawn looking great for you without you having to lift a finger to do so!
If You Already Use Someone Else To Do Your Lawn?
Perhaps you already have a lawn service company you work with. Well it may be time to consider making a change. Find out why this may be the perfect time for you to hire another lawn service company.

Call Larry now at 757-325-2373 to get your free estimate!

Lawn Care Services Back to Home Page